Claussen-like Deli Pickles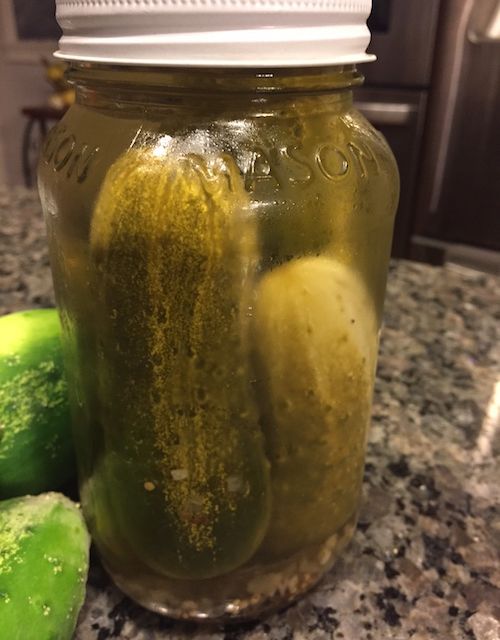 ingredients:
3 cups water
½ cup distilled white vinegar
50 g fine sea salt
2 tbsp dried chopped onion
½ tsp whole mustard seed
½ tsp whole peppercorns
½ tsp whole allspice berries
¼ tsp whole celery seed
½ tsp whole dill seed
2 small cloves garlic, chopped
Stir together the water, vinegar, and salt in a sauce pan over medium heat and bring to a simmer. Add the rest of the ingredients and continue to simmer until reduced by about half.
Add enough cold water to dillute to 3 cups of brine. Please note: the brine at this stage (around 4% concentration) may taste a bit too salty to you. This is appropriate, since the pickling process in this case involves bringing a bunch of water-logged cucumbers to equilibrium with the brine. So while the brine may start out salty, it won't stay that way.
Pack prepared (scrubbed, trimmed) pickling cucumbers in a canning jar and pour the brine over them. Add some of the solids from the brine, enough to cover the bottom of the jar. Lid and refrigerate, inverting the jar a few times every few days. Pickles should be ready after about 1 month.
---
Written by Jeff Frey on Monday July 24, 2017
Permalink -