Honey-Nut Banana Muffins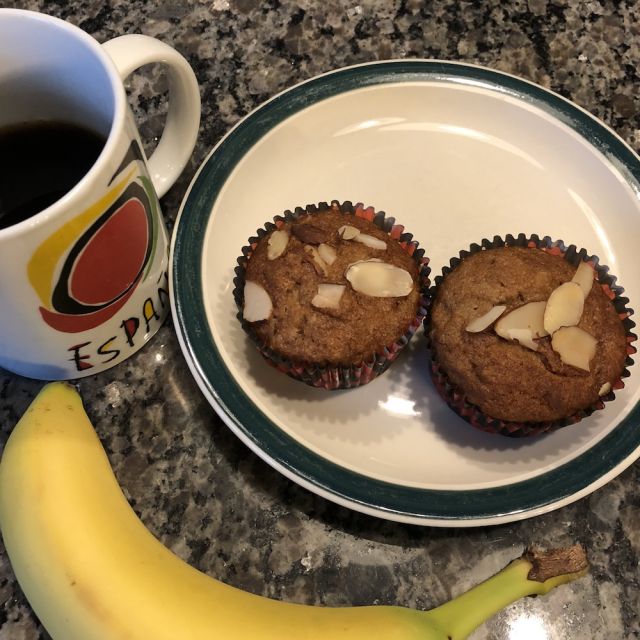 ingredients:
½ cup butter
½ cup white sugar
¼ cup brown sugar
¼ cup honey
2 eggs
1 cup unbleached white flour
½ cup whole wheat flour
1 tsp baking soda
½ tsp salt
3 ripe bananas
½ cup chopped sliced almonds, lightly crushed
½ cup sour creme
Preheat oven to 350 °F.
Sift together the flours, baking soda, salt, and almonds.
Mash the bananas and honey. Fold in sour creme.
Creme butter and sugars. Add eggs one at a time.
Add dry ingredients to the wet. Mix just enough to combine.
Stir in the banana mixture.
Distribute batter to a lined muffin tin. Bake for 20 to 25 minutes or until a toothpick inserted in a muffin comes out clean.
---
Written by Jeff Frey on Monday October 8, 2018
Permalink -