Smores Scones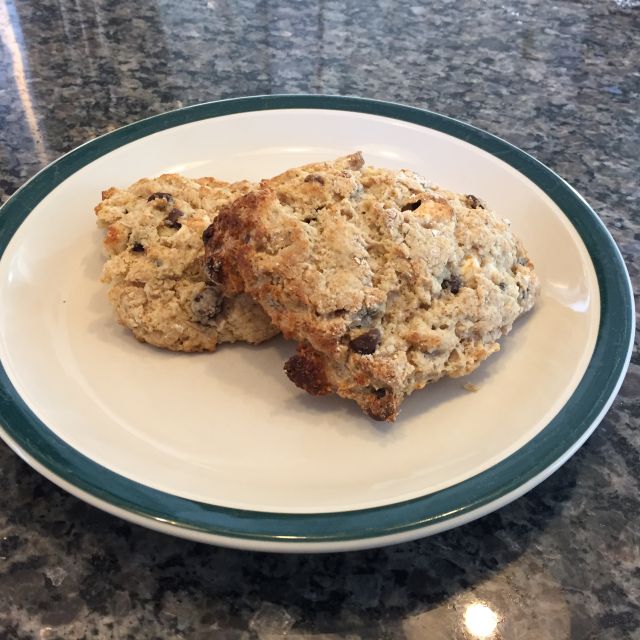 ingredients:
1 cup all purpose flour
1/3 cup graham flour (or whole wheat)
1 ¼ tsp baking powder
¼ tsp baking soda
½ tsp salt
¼ cup sugar
3/8 cup cold butter
1/3 cup dark chocolate chips
3 large marshmallows, diced into ¼ inch pieces
½ cup cold buttermilk
Yield: 4 scones
Preheat your oven to 400 °F. Line a baking sheet with parchment or a silpat mat.
Mix all dry ingredients (except the chocolate and marshmallow bits).
Cut the butter into the dry ingredients with a fork until the mixture has a wet sand-like consistency.
Mix the chocolate and marshmallows into the dry ingredients.
Add the buttermilk and stir gently with a spatula until the liquid is just incorporated. Do not overmix!
Turn the dough out onto a floured work surface. Gently form into a circular shape.
Cut into 4 wedges and place on the baking sheet.
Bake 15 to 20 minutes. Any exposed marshmallow may brown or even melt a bit — that's ok!
Cool for a few minutes before transferring to a wire rack to cool further. Eat immediately for the full effect.
---
Written by Jeff Frey on Saturday October 29, 2016
Permalink -