I'm in a pickle, get me outta this jam!
If summer vacation were a hill, we'd be coming down the other side now. With more days behind us than ahead, it's nice to take a look back and see what I've accomplished thus far.
---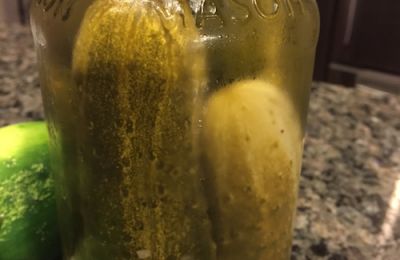 As winter gave way to spring I stopped at the local Home Depot and found some seeds for this year's garden. I was pleased to find a "pickle barrel hybrid" cucumber variety that billed itself as the perfect pickling cucumber. That description has been quite apt. Starting at the beginning of July, I've been able to once or twice each week pick enough cucumbers from the two plants to make a quart jar of pickles (see my recipe for Claussen-style deli pickles). Indeed, these cucumbers do make perfect pickles. I've tried one batch of fermented dill pickles and was unhappy to find the product extremely yeasty in flavor; by taste and smell alone I could tell that there had been very little acidifying fermentation (unlike the sauerkraut I made last winter). It was a sad day when I was forced to discard all of those unrealized pickles.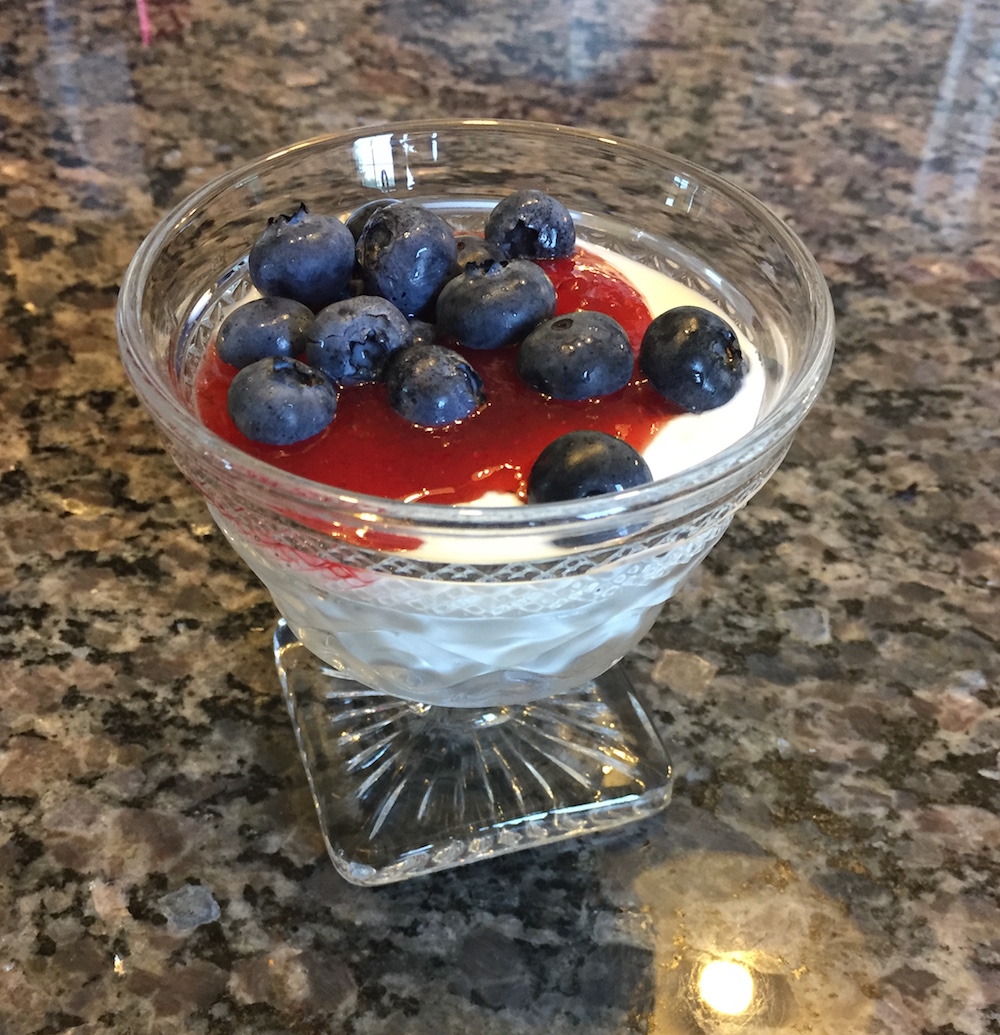 The summer has been very productive for the local orchards, and we have reaped the rewards of their labors. First were the strawberries, which were adversely affected by the wet, cold spring that we had, but they made for delicious jam. Next came sweet cherries and nectarines. The girls and I could barely restrain ourselves from eating all the cherries in one sitting. The nectarines were a new offering at the orchard, and proved so juicy they were difficult to pare and eat; but they, too, were turned into a (loose) jam that goes well with yogurt. Near the start of July the blueberries and blackberries were ripe for the picking, and both my daughters had a fun time foraging for the former (while I handled the difficult task of the latter). Yogurt with nectarine or strawberry jam and fresh blueberries was a favorite for me while they lasted.
Speaking of yogurt, it's now been two months that I've been making my own! Thanks to an introductory special on the white plastic version of the Joule, I am now equipped for sous vide cooking. My yogurt escapades began with a gallon of whole milk and a small tub of Brown Cow plain yogurt (with active cultures). Pasteurizing the milk at 180 °F then cooling to 109 °F is the hardest part of the process. I always save 2 tbsp of my previous batch of yogurt to innoculate the warm milk, and then its a matter of having the Joule hold it at 109 °F for 10 hours. I usually start a batch around 22:00 and let it go overnight, moving it to the refrigerator after breakfast the next morning. The product gets drained of some of its whey for a more greek-like consistency; I'm still figuring out for what all that whey can be used.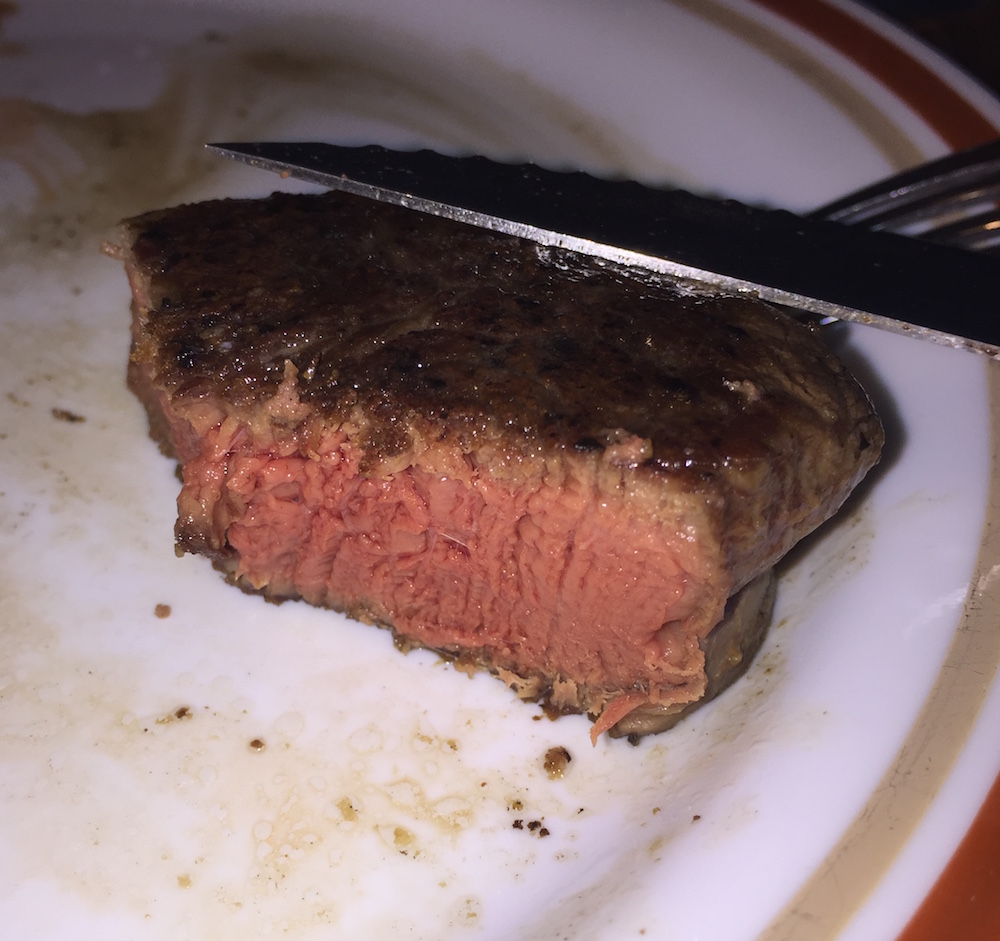 Sous vide has been a fun new tool for me. We've had perfectly cooked filet mignon thanks to it. I've spent just $10 on yogurt for myself over the last two months. I hear you can use a Joule to make perfectly poached eggs and killer ice cream base, so I'm sure there will be plenty more adventures in sous vide cooking.
Written by Jeff Frey on Monday July 24, 2017
Permalink - Categories: news, fun, food